This spring I definitely caught spring fever. All my shops have fresh spring inventory, which is very exciting. Panache in Sun Valley and Park City received my beautiful new collections of Stones and Pearls. In addition, this spring's trunk shows at Mario's in Seattle and Portland was a fulfilling experience as I reconnected with shops and clients as well as met new people who discovered Kary Kjesbo Designs for the first time. However, it was even more thrilling to work with returning clients who wanted to add to their Kary Kjesbo Designs collection. One client, in particular, was excited to enhance her existing jewelry wardrobe with my collections because she finds it all so versatile. In addition, my new English Royal Flying Corps World War I hat and collar badge pendants were a big hit.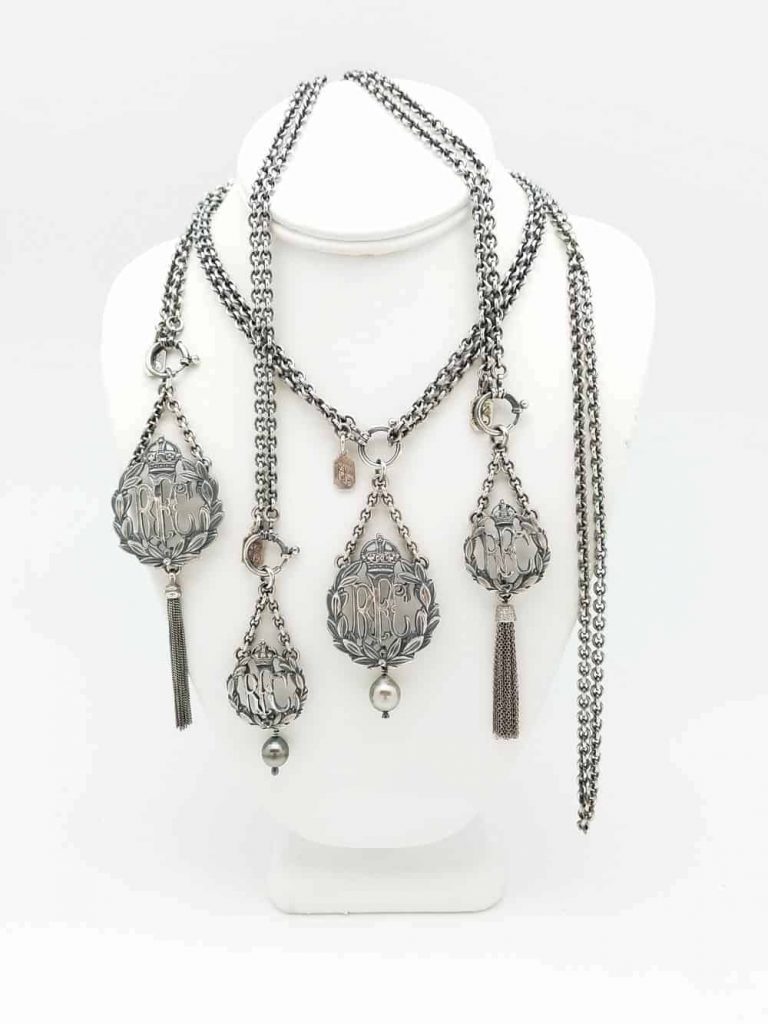 Continuing to be creative and innovative, I will unveil my new Kary Kjesbo Designs branding tag this summer. This distinctive KK tag will enhance each piece in all my collections.
If you're spring-cleaning like I am, check out Kary Kjesbo Designs Lavish Jewelry Cleaner for purchase on my website. It's the best and only jewelry cleaner you'll ever need—I swear!
The Essential Collection is always available on our shopping page. If you're interested in the Stones and Pearls or Signature Collections, don't hesitate to contact me directly to find out what I have. I'm happy to send photos of current inventory. I love working directly with clients to help build their Kary Kjesbo Designs collection. Send me an email at kary@karykjesbodesigns.com and include promo code Spring17 and receive 10 % off any purchase through the month of May.