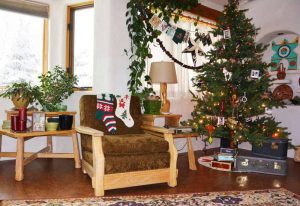 Collecting Memories
I must admit. I was feeling a little bah humbug about the holidays. After traveling most of the fall and coming home to the swirl of the holiday season, I was ready to just plug in my fake tree and call it good. When my boy came home from college this week, we decided to pull the box out and decorate our tree. Once into the box, we started finding all the memories of our lifetimes, from the stocking my grandmother made for me as a little girl, to the photos of Ethan sitting on Santa's lap over the years and all the ornaments he brought home from school as well as those we made together. Over the years, my friends and I exchanged Christmas ornaments, and each one brings back the memories of my dear friends and our adventures together.
The collecting of memories and friends throughout our lives is the most important collection we will ever have, and the one that will warm our hearts and feed our souls when we are old. Those of you who know me realize that collecting has been a lifelong passion of mine. My childhood nickname was The Packrat Kid. Most of my friends think I have taken my childhood obsession a little too far, sometimes.
I am thankful to have created a business around my passion. The fact that I am able to inspire others to create collections that are meaningful to them and those they gift is truly gratifying.
Looking back on this year I would be remiss if I did not mention how thankful I am for my small team that makes my world go around. We here at Kary Kjesbo Designs want to thank you who have followed KKD and been supportive over the years. It warms my heart to think of all the wonderful people I have met and become friends with. You have truly added to my favorite collection of people and life's adventures.
Wishing you the warmest of holiday memories…
Read More