Commission Highlight: Signature Custom Heirlooms
My line of Signature Custom Heirlooms that are commissioned from my clients have allowed me to come in contact with amazing pieces of history from all across the world, each with a unique story to tell.
Some of the most interesting pieces come about through collaboration with clients and their family heirlooms. This time a pocket watch chain, an old Swiss locket and a gold coin interacted to become a current wearable piece of jewelry with a nod to the past.
This antique locket, fob chain and bar are beautiful examples of Niello, an inlay enameling process that has been used as early as the 1500s. These pieces are from the mid 1800s at a time when Niello was highly sought after.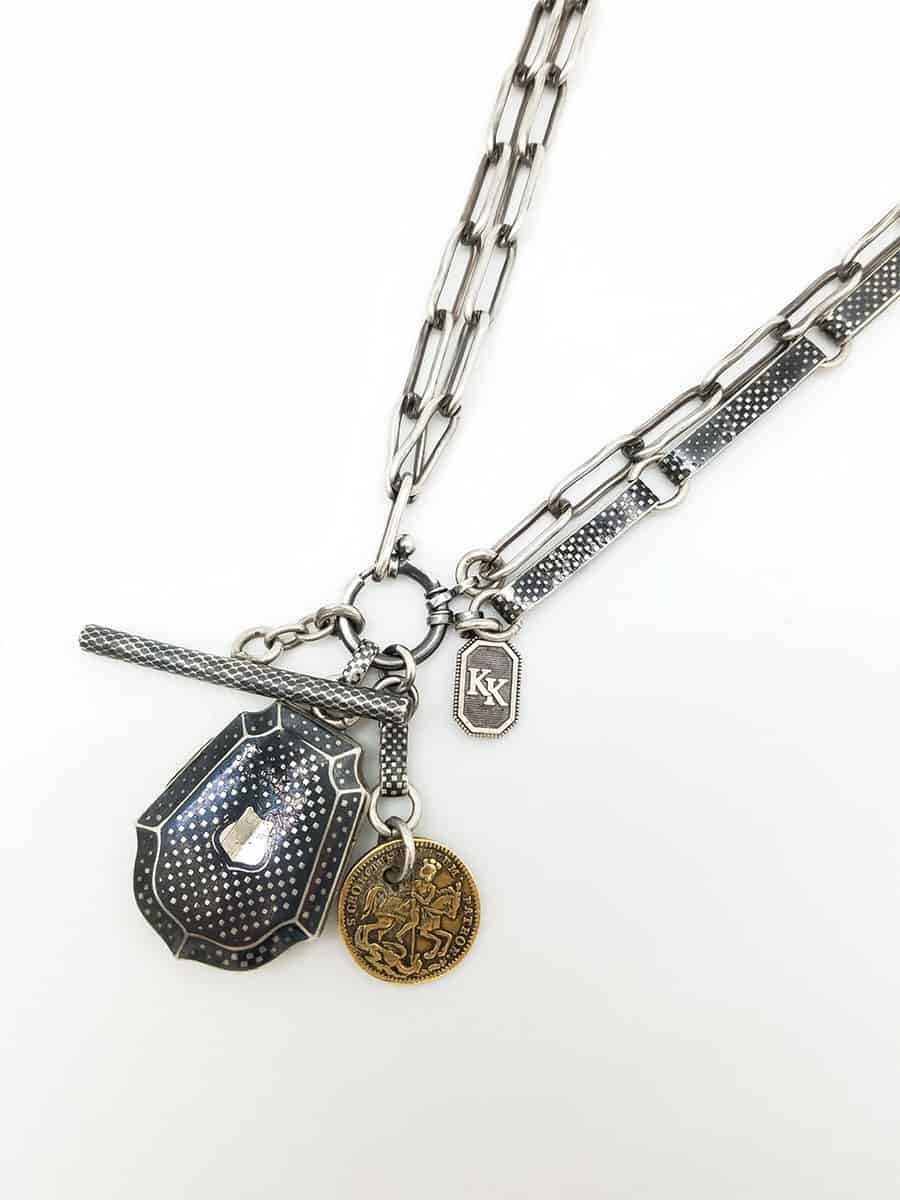 Niello is a black mixture using sulfur, copper and silver to make a powder or paste that is then pressed into engraved silver. It is then fired until it melts into the pattern on the silver, making a very durable enamel-like alloy.
The story with this locket and watch fob goes back to my friend's great, great grandparents, whose photos are in the locket. The family is Swiss, but her grandfather was born in Singapore in 1886 where he lived until he returned to the family home in Switzerland as a young man during the war.
The small gold coin that accompanied her grandfather's pocket watch chain has a story of its own. The coin depicts Saint George slaying a dragon on one side, and on the reverse is the biblical story of Jesus and his disciples crossing the Sea of Galilee during a storm. Jesus calms the storm and tells them they must have faith.
The coin reads, "Tempestate Securitas", "Safety in the Storm". These coins were often carried for good luck while traveling at Sea.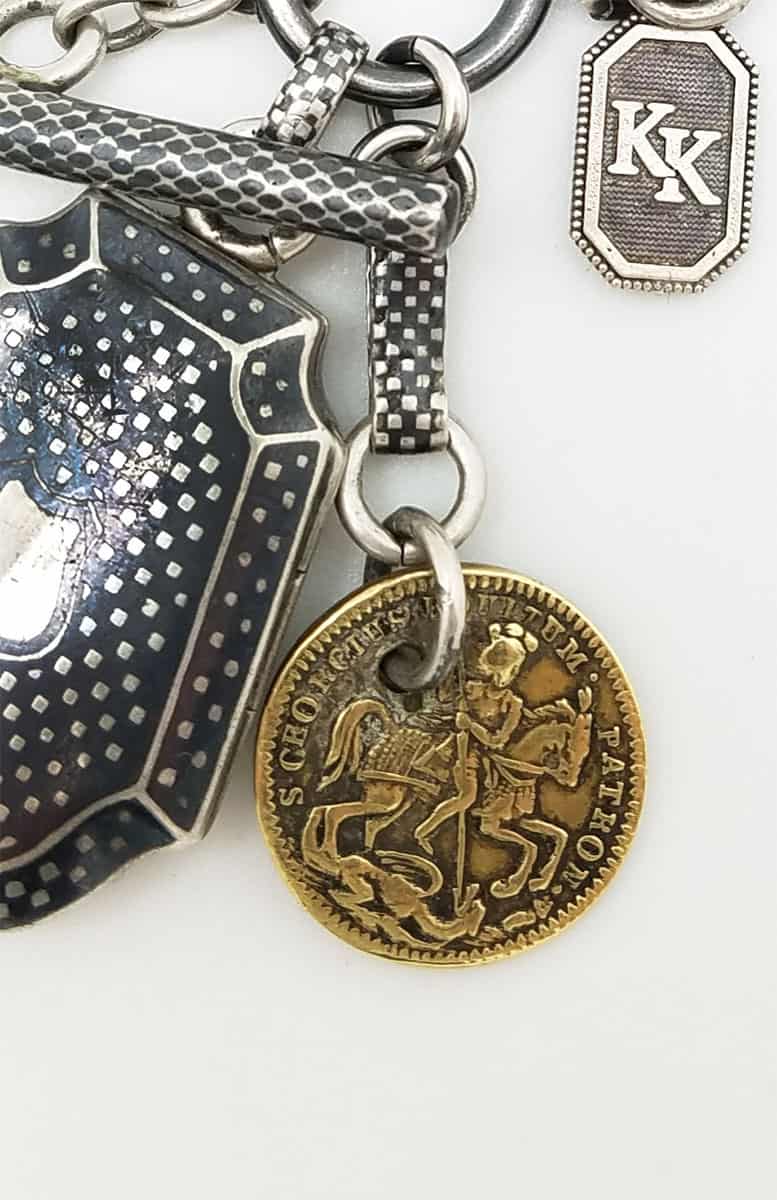 I rearranged these beautiful pieces with one of my necklaces that has the look and feel of a Victorian pocket watch chain. The short section of flat Niello chain gave the necklace a nice asymmetrical look that can be worn long or short.
Each collaboration is unique and can unearth a lifetime of memories, which is what made this piece so special. My friend now keeps the story of her grandparents close to her heart while wearing a stunning custom heirloom.