Found Objects – Credit Tokens
I am fascinated with the stories behind Credit Tokens. They were the first Credit cards and were used from the turn of the century to the mid 30s for up and coming department stores.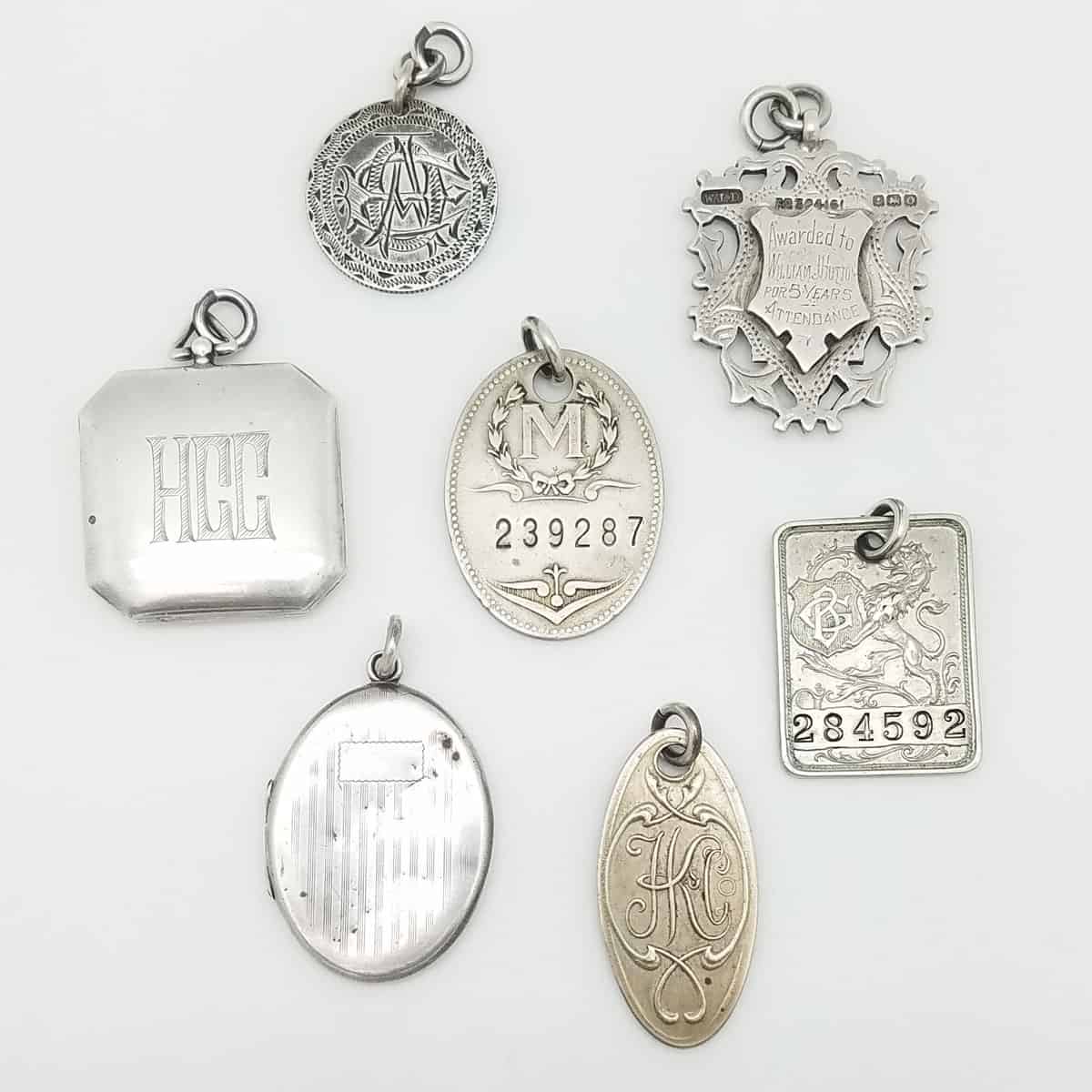 Consumer credit expanded in the 1920s, promoting a credit revolution. Stores like GB Gimbel Brothers in Pittsburgh, New York and Philadelphia issued credit to favored customers, expecting full payment at the end of the month. Before the advent of magnetic stripe plastic credit cards, these metal tokens identified the customer that had credit at the store. Each token had a customer ID number.
I have a lovely selection of Tokens, each with its own story and style. These make interesting, conversational pieces that work well into my necklaces in my custom made Signature jewelry.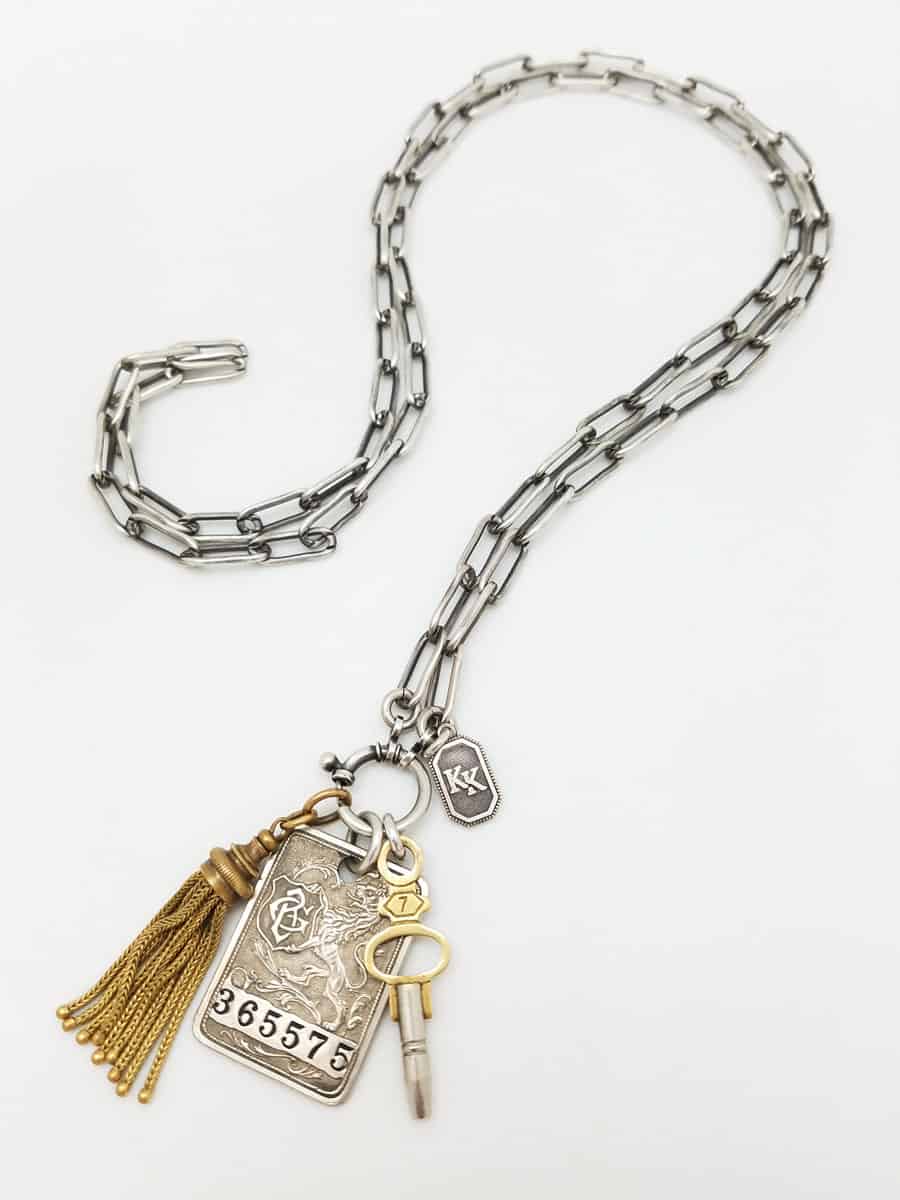 I collect a number of found objects, from Credit Tokens and English Medals to Love Tokens made out of American post civil war Dimes and Quarters engraved with a sweetheart or loved ones Initials. Most still have the side of the coin that has the date, most 1865-1880s. These were carried or worn during times when they could not afford jewelry.
The love tokens make beautiful bracelets and charms for necklaces – contact me for availability of the tokens in these images and to design your custom heirloom.